Cricut & Silhouette Cutting
A stack of cardstock can literally become anything with the help of a Cricut or Silhouette machine. It's so magical to take a flat piece of paper and turn it into the cake topper of your daughter's dreams, or classroom handouts for a holiday, or a dimensional bouquet of paper flowers. Can you tell we love making cardstock crafts with Cricut and Silhouette? Our blog is full of Cricut project tutorials that can be adapted for a Silhouette as well and we can't wait to share them all with you!

Does American Crafts Glitter Cardstock Cut Well?
One of the questions we often get asked is, does American Crafts Glitter cardstock cut well on Silhouette or Cricut machines? 
We put three different types of American Crafts Glitter papers to the test and have a few tips and tricks for getting great cuts on these pretty papers.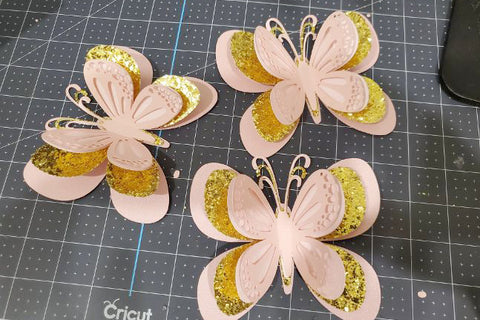 Layered Paper Butterflies Tutorial
Let's talk about butterflies! Paper butterflies! I have become known for 3D butterflies in the crafting community and a lot of my amazing followers constantly ask for 3D butterfly tutorials.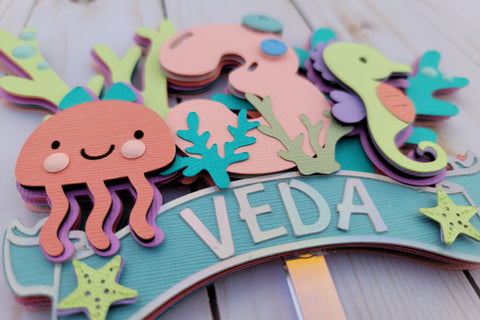 How to Make A Paper Cake Topper Like An Expert
I have been meaning to make an Under the Sea themed cake topper for some time now. I have actually attempted it multiple times but something was always missing. You wanna know what was missing? The colors were always off! Not this time, though.

---